DECEMBER 17, 2008
Cold & cloudy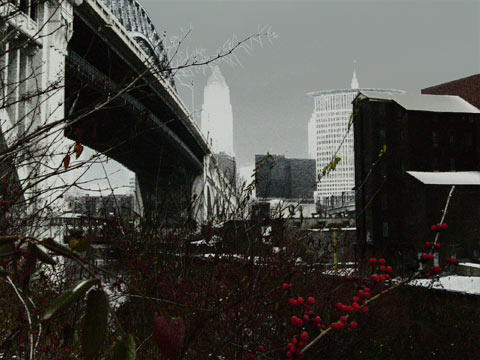 I walked down Franklin Avenue into the Flats along the blocked-off road that is slowly sliding into the Cuyahoga River (see below).
Under the Detroit-Superior Bridge there's an overlook that gives you a good view toward the east.
No, it didn't look exactly like this—I'll admit to playing in Photoshop a bit to make it look more like it felt.
---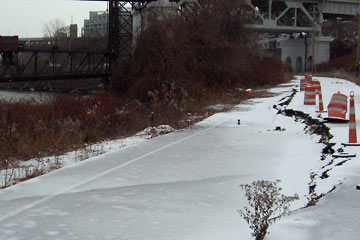 There were ambitious plans for housing along the bluff to the right of this picture, with fantastic views of the river and downtown skyline. Unfortunately nature isn't in favor of this development. The soil is slowly sliding down towards the river, taking any built objects—like this road—with it.
Birthday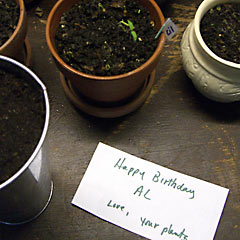 Birthday greetings today from Joanne, both of my kids, the grandkids, and my plants. I didn't know the plants cared, and am especially impressed with how they imitated Joanne's handwriting to throw me off.
Around supper time Joanne & I walked down the street to Momocho for margaritas and guacamole as a birthday treat. I've never been a big margarita fan, but their Blood Orange version is killer. I had two, and am still feeling the effects. Cucumber is good too (really).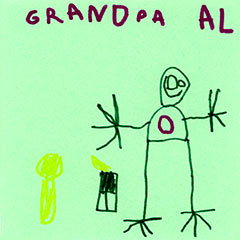 OK, I'm still not enthused about the Grandpa Al thing, but you have to admit I'm looking pretty dapper in this portrait by Jackson Vogel, my five-year old grandson.
Top | |