80 degrees and sunny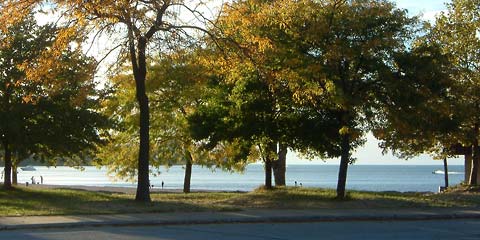 It was a spectacularly clear and sunny day at Edgewater Park, warm enough that people were in the water on October 21st.
The sun through the trees at about a half hour before sunset was gorgeous. Couldn't ask for a more beautiful day.
People were flying kites, running, playing baseball, cooking—did it smell good!—and obviously doing the same thing I was doing: appreciating the day.
Next week temperatures are supposed to be in the 50s, normal for October, and I'll bet most of the trees will be gold and red, not green.
Top | |

Paul Rand
In a couple of classes we've watched short videos by Hillman Curtis based on interviews with designers Milton Glaser, James Victore, Stephan Sagmeister and others. The reaction to these ("how did it make you feel?") has been all over the place, from "inspired" to "weirded out."
Here's a tribute to one of design's undisputed masters, Paul Rand, done by the folks at Imaginary Forces. We'll watch this one in class tomorrow. Partly it's to learn about different ways people view and approach design. Partly it's to learn how to make short videos that have an impact.
Top | |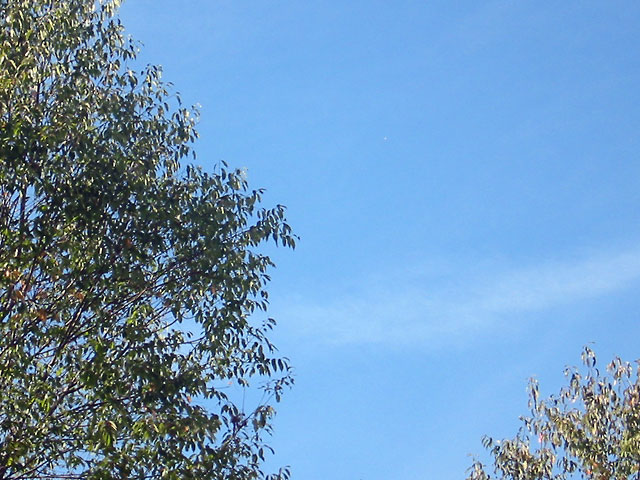 Goodbye, Maisy Jane. We miss you.