Eastward towards North Dakota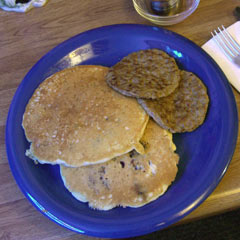 It's hard to turn down the offer of huckleberry pancakes for breakfast. I'd never tasted huckleberries before—they remind me of smaller, firmer, more tart blueberries—but they are an excellent addition to pancakes.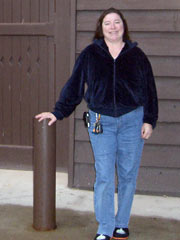 After breakfast I bought snacks for the train—havarti cheese spread and crackers—and Lori drove me to the station.
The Vista Motel turned out to be a great way to experience Glacier Park. Had I stayed somewhere else I'd have seen much less, since it was Lori's willingness to be a tour guide that let me see a lot of the park, the town and of course start today with huckleberry pancakes.
---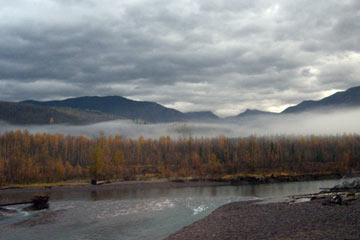 The day started with clouds and fog as we left West Glacier.
---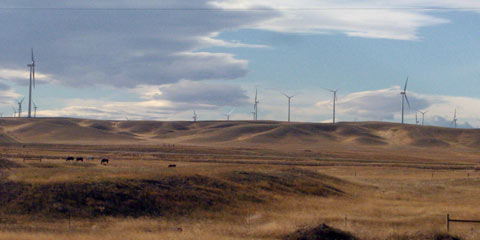 In Germany we saw lots of wind turbines scattered everywhere in groups of two or three. In the U.S. large wind farms seem more typical.
This group of about twenty turbines in Montana were the first I've seen on this trip. Not sure why, but only four of them were turning when we passed.
---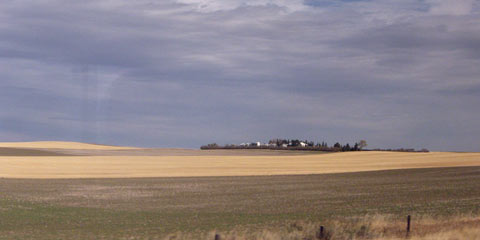 I really enjoy the wide open spaces out here. Seeing fields that stretch to the horizon is almost like looking out over the ocean.
A farmhouse surrounded by trees looks like an oasis in the desert.
Here the plains of Montana speed by at about 80 mph. You can see why they call it "Big Sky Country."
---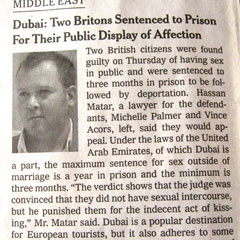 Not sure what to say about this other than I'm crossing Dubai off my list of places to visit. From yesterday's New York Times.

Add your comment by clicking below.
Top | |