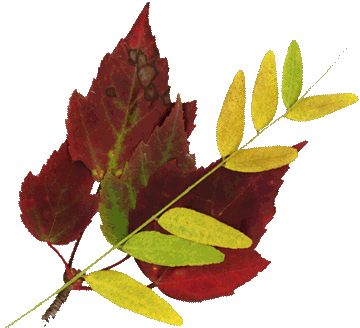 Signs of autumn
Just a couple of days ago I looked around Edgewater Park and saw only green trees—no signs of the changing colors that mark the onset of Fall.
Today was different.
There weren't a lot of them, but here and there trees showed a smattering of yellow and red. Since the official first day of Fall was more than a week ago I shouldn't be surprised, but still...
Top | |

Coincidences
The other day one of my Google Alerts turned up an Al Wasco Fence Company in Allentown, PA but the listing gives no information other than an address and phone number. Maybe it's some long-lost branch of the family, since my dad & his siblings grew up near Latrobe, PA.
Stranger, though was another connection I found while searching for information about a friend who was injured in a freak on-the-job accident. Bill Trossen was a neighbor and friend years ago. We still see him once in a while when he visits his mom in Cleveland, but last word was he'd moved to Minnesota to learn to build and maintain wind power systems.
A mutual friend heard that Bill had been working on a wind turbine when it collapsed. He was only slightly injured but a co-worker was killed.
I wanted to find out more, so googled Bill's name. One of the articles I read was datelined: Wasco, Oregon, the town nearest the accident site. Just a little creepy to see under the circumstances.
The good news is that Bill suffered only minor injuries when the 240 foot tower broke in half.
Funny, you don't think of "green" energy sources as being dangerous, but of course any technology has its hazards. Especially when it involves working on 240 foot towers.
Photo by Rodger Nichols/The Dalles Chronicle
Top | |