Notes leftover from a previous computer
Today I started the process of switching to a new computer (still in its shipping carton downstairs). I'm going to keep the old one set up off to the side until I'm sure I've transferred all my important files. While I was making room by sorting through piles of junk that have accumulated over the years I came across these notes that seemed worth saving. I've tried the dried tomatoes, and they are great.
Saw this book by Alan Fletcher at the Cleveland Museum of Art, asked for it for Christmas, but nobody bought it for me. Guess I'll just order it from Amazon: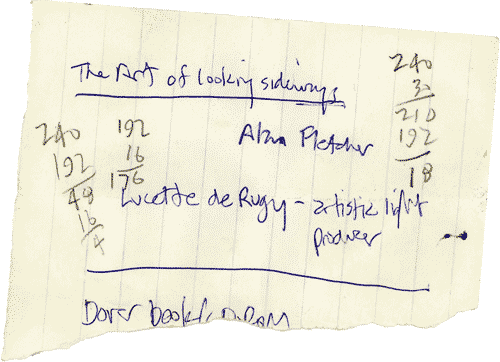 Most of the day I spent worrying about/responding to complaints from students not satisfied with their grades and/or the evaluation of their portfolios from the Portfolio Preparation class. I hate this part of the job. It always make it clear to me I could never function as a healthcare professional where the stakes are so much higher than a grade.
TOP | | |