Seen along the Shoreway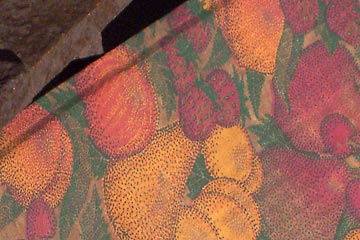 A cardboard box blown by the wind against a rusty iron fence. On a sunny afternoon it created a cheerful still life as I walked along the West Shoreway headed towards Edgewater Park.
Temperature in the upper 20s (-2 C) with sun made it perfect weather for walking.
---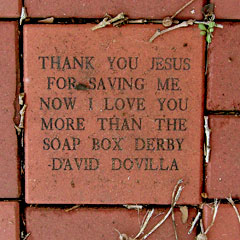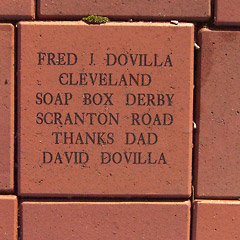 Brick pavers near the finish line at the ClevelandSoap Box Derby track alongside the Shoreway.
I'm not sure who got the short end of the stick: Dad, Jesus, or the Soap Box Derby.
Top | |