Eggplants meet their fate
Ever since my first attempt at making baba ganoosh last fall I've thought about using my own eggplants, and Friday was the day. First I poked a few holes in them with a knife, then put them on the grill, where they'd stay until soft and charred.
Actually only two of the eggplants are from my garden. The one that looks sort of like a purple acorn squash is from CityFresh last week.
I used the recipe in Joy of Cooking, which was easy and good. It was not much different from my earlier recipe from Epicurious.com. I may have gone overboard with garlic, however, making the baba a bit too spicy.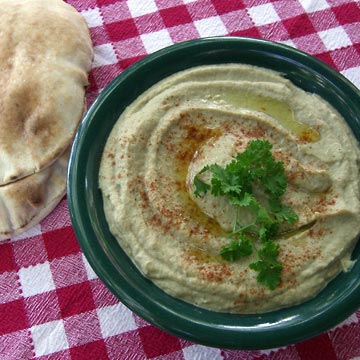 I tried to get as close as possible to the way they serve baba at Nate's Deli, the best I've ever tasted. I sprinkled paprika on top and added a drizzle of olive oil and a little parsley. Not too shabby. I'll just scale back on the garlic a bit next time.
Top | |

Sign of the times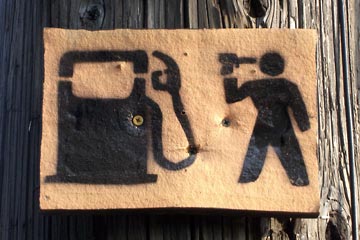 This handmade sign attached to a pole in Cleveland's Tremont neighborhood is a pretty good commentary on the situation we're in right now.
Top | |