Customer Service vs. doing your job
Cleveland's Regional Transit Authority (RTA) held a big celebration this weekend to kick off service on the fancy new Health LIne. Bus and train rides were free all day Saturday and Sunday. I took advantage of this to ride the Rapid to Shaker Square and the North Union Farmer's Market.
On the way home I decided to get off at Tower City and ride the Health Line to Cleveland State and back to see what the new high tech operation was like.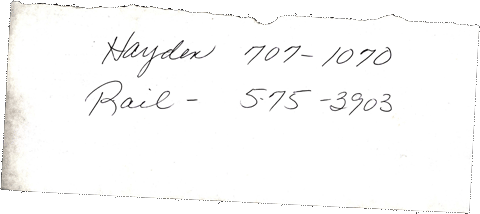 That's where my day began to go bad, and my impression of RTA started its slide.
The bus exterior was cool-looking, although it wasn't that different inside except for its size and cleanliness. A bad omen was a loud squeaking from the flexible panels between the sections. If it sounds like that when brand new, a few years from now it will be unbearable.
Anyway, the bus was fine, and RTA had two employees riding along talking about how great this new line was. Obviously RTA was trying to make a good impression, especially on those of us who don't have to rely on public transportation. So I rode for about twenty blocks, took my free pamphlets and plastic litter bag, and got off the bus carrying the bags of food I'd bought at the Farmer's Market.
Test ride over, I crossed the street to get on another Health Line bus going back towards Tower City. Something didn't feel quite right. Damn. I'd left a bag of groceries on the seat of the bus I just left.
OK, I thought, no problem. Within five minutes I got on a bus going the opposite direction and told the driver what had happened. His response: what was the coach number? Silly me, somehow I'd forgotten to memorize the number of the bus I'd been on.
OK, we talked a bit and he called someone to report what had happened. No response. So far I wasn't thrilled with how RTA was helping solve my problem. But the driver was busy, so I thought I'd get more help at the Customer Service desk in Tower City.
Wrong. The two unsmiling representatives told me there wasn't much chance my bag would be turned in, but after leaving to hunt for a piece of paper to write on, one of them gave me two numbers to call, one for the bus service and the other for the Rapid (since it's possible I'd actually left it on the Rapid I rode before getting on the bus).
I immediately called both numbers only to be asked again for the number of the bus or Rapid car. I explained that I didn't know, but this must have happened in the last 45 minutes. Both of the folks I spoke with explained that perishables are generally not taken to Lost & Found, but suggested I call later to see if anything turned up. I called later, and later still, but nothing. So apparently my free-range eggs, salad greens and apples are in the trash somewhere.
OK, why am I unhappy with RTA? Everyone I spoke with did their job in a more or less courteous way.
That's just it. They did what was required and not a bit more. Not one of them smiled or gave me any indication that they actually cared about my concern.
What is Customer Service?
Here's what I think should have happened:
1) At least one of the people, from the first driver to the last person on the phone, should have said "Gee, I'm sorry that happened. Here's what we can do for you..." But no one seemed to care.
2) The person at the Customer Service desk who gave me phone numbers to call should have said "You can call these numbers later in case something turns up, but I'll call right now to check for you."
3) At least one and preferably both of the people I called repeatedly should have said "Sorry, still nothing's been turned in. Give me your phone number and I'll call if someone finds your stuff."
But none of the above seems to have crossed anyone's mind at RTA. So my little Health Line adventure leaves me with a sour taste in my mouth rather than the impression that RTA really cares about its customers. Customer Service? I'm afraid not.

Add your comment by clicking below.
Top | |