Almost there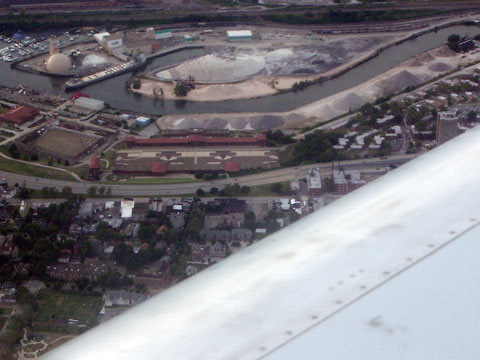 Flying over my house in Cleveland on the way back from New Hampshire. The Cuyahoga River is at the top, the Shoreway cuts across the middle, and my house is not quite visible under the wing at lower left.
It was great to visit with Sharon and her family for a long weekend, and it's great to be back home. I enjoy traveling, but it always feels good to get back to West 32 St.

Where do you call home? Add your comment by clicking below.
Top | |