It's another meeting, mon!
Today's third consecutive day of college meetings (see yesterday and the day before) had an "island" theme, which brought some much-needed color to our very earth-toned campus. Tiki sculptures rubbed shoulders with PowerPoint slides on the auditorium stage as the campus president made her speech.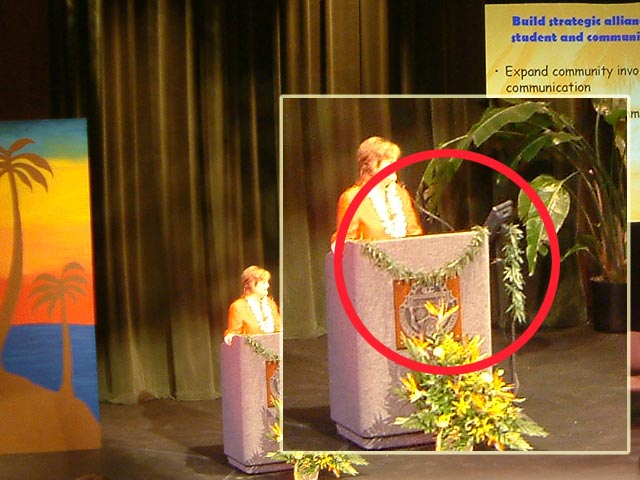 But wait... what are those feathery green leaves decorating the podium? They look suspiciously like ganja, another staple of island life. Apparently the committe in charge of decorations had more of a sense of humor than I thought.
TOP | | |
ARCHIVE
AUGUST
JULY
JUNE
MAY
APRIL
http://www.veryshortlist.com/images/days/255_chart.gif