Nightime on the strip, Nashville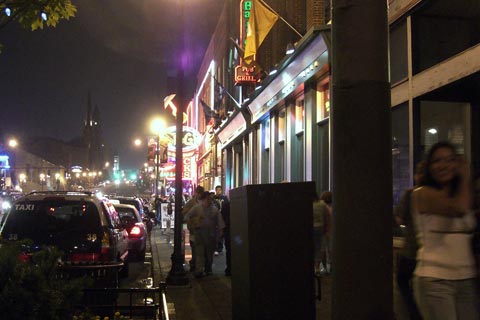 I have to say that Nashville earns its title "Music City," especially on the downtown strip.
Nearly every one of these buildings houses one or more bars, all of them featuring live music all afternoon and evening.
Country music isn't my cup of tea, but if it's yours, Nashville has plenty for you.
Click below to listen for 30 seconds as I stroll along the strip.
TOP | |