Blue sky, sun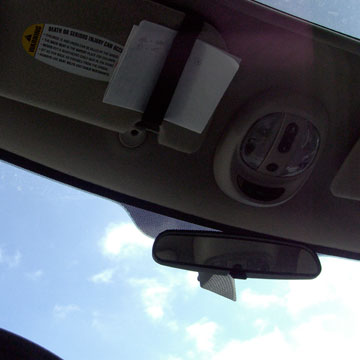 Thankfully when I got to school yesterday the sun was shining and the sky was blue as can be. I felt crappy, with flu-like symptoms that had started on Monday. I had a headache that wouldn't quit despite aspirin every four hours.
I drove into the Tri-C parking lot at 1:30, right on time, but couldn't face going in to my office. So I backed into a parking space that left me facing the sun, pushed my seat back, and sat there for a half hour. The BBC's World Have Your Say was on the radio, giving me something to focus on other than how lousy I felt. Nothing like serious world affairs to take your mind off your problems.
At 2 pm I had to force myself out of the car to go to a couple of meetings, one about the fate of the Click! High School Web Competition (more on that another time). The rest of the day went slowly, even my Web Publishing I class that usually seems to fly by.
Top | |