Thanksgiving Day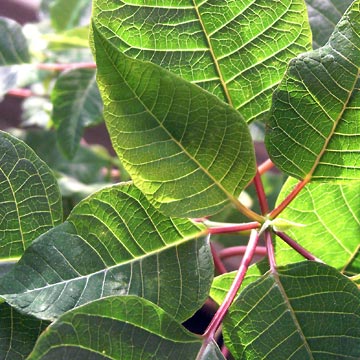 The sunshine streamed in as we got the house ready for a late afternoon Thanksgiving dinner with my mom and Danny and his family. The house plants in the front room looked lit from within, including this poinsettia plant left over from a past Christmas.
Thanksgiving is such a great holiday, not tied to a specific religious tradition but more of a civic observance albeit with religious roots. What better way to celebrate than by giving thanks for what we have.
Although most of us probably go overboard on the amount of food we eat, for the most part Thanksgiving has escaped the over-commercialization that has corrupted Christmas in our part of the world.
Since I'm not a religious person, I appreciate having this occasion specifically set aside to think about family and friends we are with for the day as well as those who are not with us for one reason or another.
This year I'm also grateful to be looking forward to a U.S. government with goals and ideals similar to my own, one that approaches the world with optimism and a degree of humility rather than the mix of paranoia and arrogance that have dominated the previous eight years. I don't expect miracles, I don't expect dramatic change, but I do think we're moving in the right direction. Finally.
And last but not least I'm thankful for the Internet, which despite all its bizarre excesses still makes it possible for us to learn, share and communicate with people all over the world in a way unimaginable in years past.

Add your comment by clicking below.
Top | |