DECEMBER 9, 2008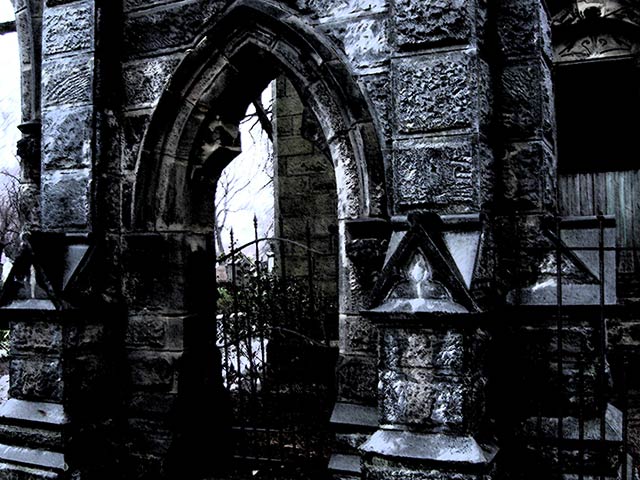 Monroe Street Cemetery
Maybe because I spent so long yesterday thinking about time, when I went for a walk in the rain today I ended up at the Gothic stone front gate of the Monroe Street Cemetery, literally at the end of West 32nd Street. It was wet and muddy, not ideal weather for strolling across the rolling lawns with their rows of dark headstones.
As old cemeteries go, Monroe Street seems fairly typical. There was a mix of very old eroded grave markers and more modern ones. Many of the multi-part vertical markers had fallen or been knocked over, often with pieces leaning up against one another. It looked like someone had made an effort to straighten things up, and here and there fresh decorations marked graves.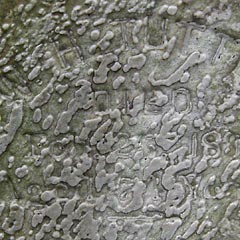 So while the cemetery itself seems to have held up over the years reasonably well, some of the stones fared much worse. It's hard to believe how rain and weather can transform letters carved into stone into barely recognizable patterns. The lighter-colored stones—marble, perhaps—showed the most damage.
As best I can make out on the full-sized photo of the headstone shown at right in close up, W.H. Tuttle died sometime in 1892, aged 71. That would put the age of the headstone at 116 years, a seemingly short time for this much damage to have occurred.
Top | |