On board the Empire Builder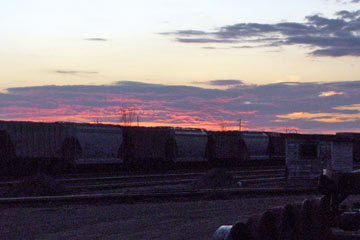 Overnight we rolled through Montana and North Dakota. We had a brief stop around sunset near the Montana border. At this station I asked about the cost of moving into a sleeper from Minot, ND to Minneapolis, MN. This segment—from 10 p.m. to 8 a.m.—would cost $209 for the smallest, cheapest bedroom. Sleeping in coach looked pretty good after all.
And it turned out OK. I snatched an extra pillow from the overhead rack and was able to devise a couple of fairly comfortable ways to lay across two seats. I woke a few times during the night, but mostly I slept until about 7 a.m.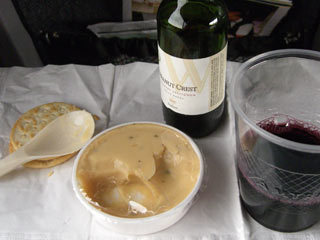 Of course I'd also taken an antihistamine before bed and earlier had a small bottle of wine as part of my fabulous wine & cheese dinner. Actually the processed Havarti and Pesto cheese spread was gooey and tasteless, the crackers decent and the wine pretty good.
---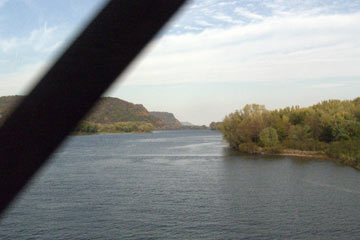 This morning we rode along the Mississippi River for quite a while before parting ways in LaCrosse, WI on this last bridge over the river.
---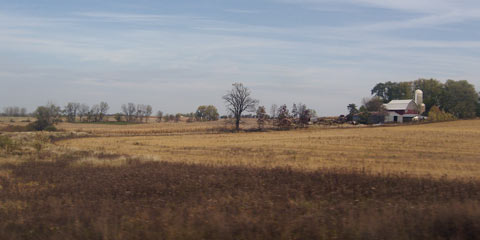 As we got farther into Minnesota and later Wisconsin the views outside my window began to look familiar.
This farm with its barn and silo could just as easily be in Ohio as Minnesota.
As I write this my relative lack of sleep is catching up to me. I need to call it a night and try again tomorrow.

Add your comment by clicking below.
Top | |