At last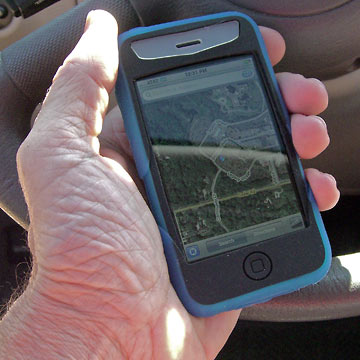 After many phone calls, much conversation, two trips to the Apple store and one to AT&T, I've got my first cell phone, an iPhone.
It's wrapped in an expensive bright blue silicone skin that has a rigid plastic shield that snaps over the touchscreen. After trashing my camera's LCD screen last summer simply by having it in my pocket with a few crisp dollar bills, I'm not taking chances.
My buying experience was not good (Part 1, Part 2) so we'll have to wait & see how the phone performs. I expect to use it a lot on my train trip west, coordinating visits to people in various cities.
I really hope I'm done buying stuff for a while. The life of a shopper is definitely not for me. See two visions of shopping hell below.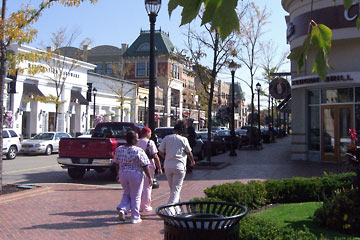 The pretty but sterile Disney-like Legacy Village, home to the Apple store. Main Street USA populated with all the upscale national brands you can shake a stick at and people with no goal other than spending money.
Oh, and there are outdoor speakers in the flower beds about every 50 feet, so cheesy music follows you everywhere.
---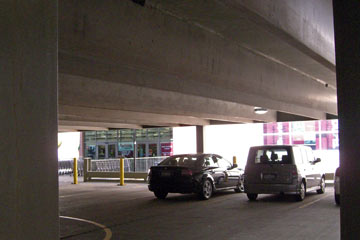 Just a mile or two down the road from Legacy Village I entered the concrete spawn of a parking garage and a big-box retailer. You enter a multi-level concrete garage and walk into different stores depending on the level. I found the inexpensive laptop sleeve I was looking for at T.J. Maxx, but I hope to never have to go back to this grimly functional bit of capitalism again.

What kind of shopping experiences do you like? Add your comment by clicking below.
Top | | i