Happy Birthday, Pete!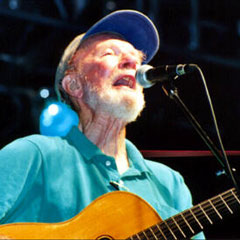 Today is Pete Seeger's 86th birthday.
"The purpose of life is to live, not watch other people live."
—Pete Seeger, heard on Roll Away the Dew, WRUW-FM
Photo by Bill Kropf via peteseeger.net
Top | |

Rainy day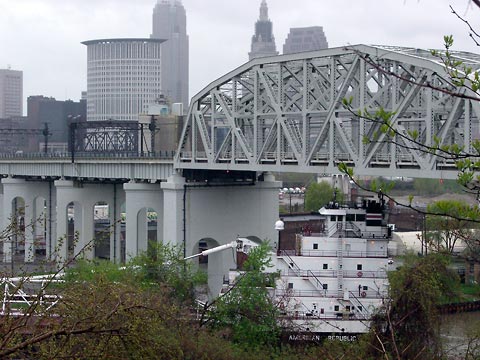 It was rainy but not unpleasant today when I went to the West Side Market. I usually walk, but justified driving today by loading the back of the car with recycling to put in the dumpster behind the Market.
On the way home I stopped the car to look down the bluff behind Riverview Tower towards the Cuyahoga River.
The ore carrier American Republic was passing under the bridge on her way to Lake Erie. It's always fascinating to watch such a huge ship move in near-silence, its bow thrusters and the warning horn from the bridge the only sounds.
Top | |