Neighborhood sights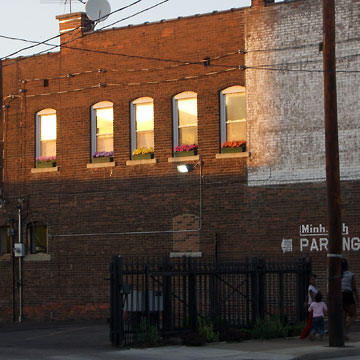 What caught my eye as we walked down Detroit Avenue were the second-floor windows in the Minh Anh restaurant building. The setting sun highlighted them, each with its own windowbox filled with artificial flowers of the same color. I don't know, there's just something kind of charming about that. Not my style, but still somebody's trying to make things look nice.
We were on our way back from the Rite-Aid at W. 65th and Franklin (see picture below). It was a beautiful night for a walk, cool and a little breezy. After a few very hot days the weather has again become fantastic. We got a little rain, which helped the grass and plants nearly burned to a crisp, but not enough.
And despite its frequent annoyances and occasional serious problems, this is one of the things I like about city living: there's a real sense of place, a character that you can take in by walking around. No one set out to create a "hometown feel" as has become popular with shopping centers...I mean lifestyle centers...the feel of the neighborhood has simply developed on its own.
Our local Rite-Aid, just one of many big drugstores that have been built on nearly every corner in recent years, shows this neighborhood influence. Unlike most modern stores, you'll notice from the picture that the main entrance is actually designed for pedestrians.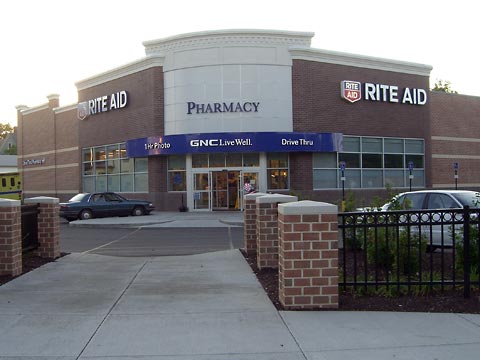 Imagine that! You'd think they expect people to walk to the store. The entrances for cars are at the far corners of the parking lot.
Despite its drive-through pharmacy, the store is more pedestrian-friendly than most.
It's not much, but it's at least a step in the right direction.
TOP | | |
ARCHIVE
JULY
JUNE
MAY
APRIL