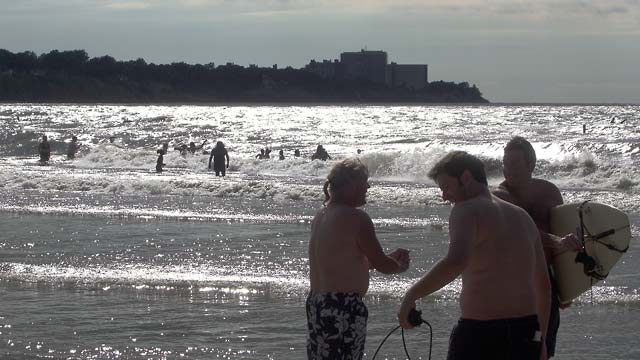 Big surfers, little surfers
Windy weather brought out both: little kids standing up and letting waves crash over them (center of photo), and bigger kids with surfboards trying to catch a few of Lake Erie's waves at Edgewater Park.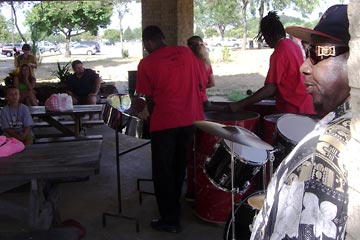 And while the surfers were surfing, a small crowd in the picnic pavillion enjoyed the mellow reggae sounds of a steel drum band, clapping along with a Bob Marley tune.
I would have liked to listen longer, but after a couple of songs I headed out for a run. Haven't gotten back to my former distance of five miles, but am doing a combination of a mile walking to warm up/cool down with about 3.5 mile run in between.
TOP | | |
ARCHIVE
JULY
JUNE
MAY
APRIL