Fall colors, Edgewater Park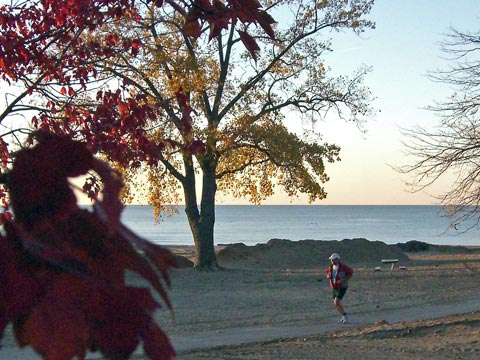 ---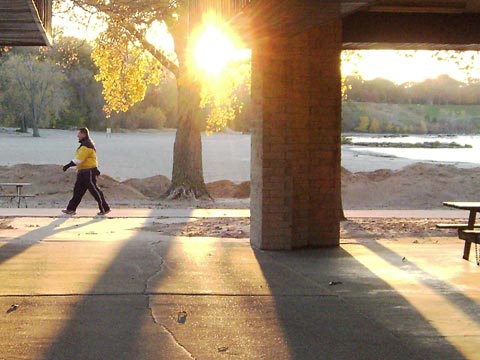 ---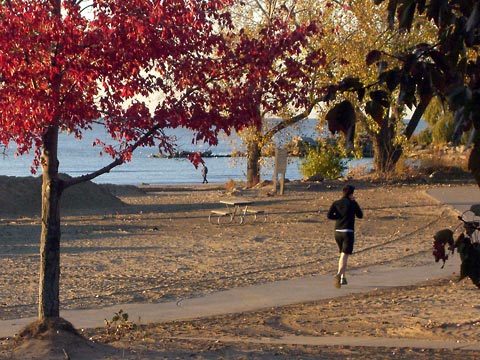 ---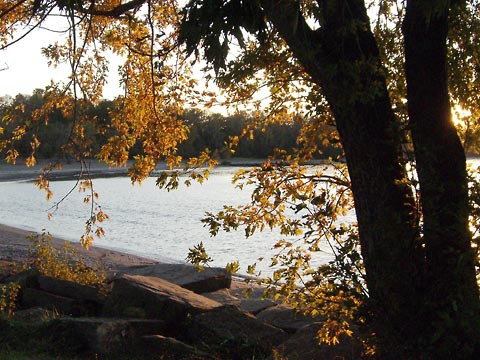 ---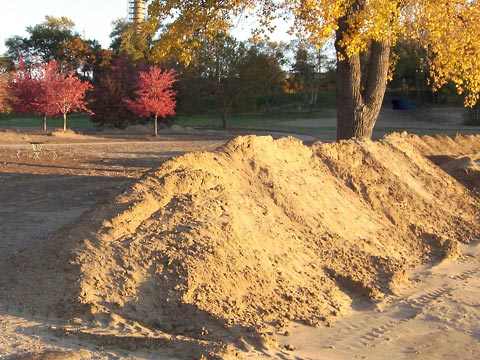 Oh yeah, this is what I was going to show you before I got caught up in how the sun was lighting up the trees.
Winter winds off Lake Erie can blow huge snowdrifts over the walking/running path (in front of the red trees).
To prevent this, the park service used to set up temporary wooden snow fences. Now they have a better idea: they bulldoze beach sand into a wall six feet high all along the back edge of the beach. They used this method last year and it seemed to work.
Just a week ago the beach was undisturbed. Today we have this sure sign that winter's nearly here.

Add your comment by clicking below.
Top | |