The Grass is Greener Here, the video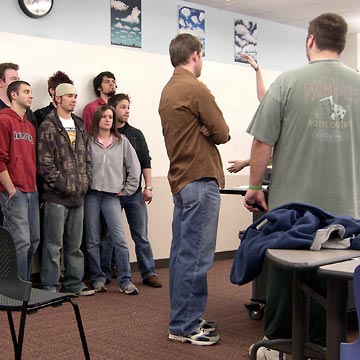 The Portfolio Preparation class is gearing up for our end-of-semester show, and today's task was to work on a short video promo that will feature each student voicing the theme "The grass is greener here."
After individual student shots, Mike and Fallon, our video team, decided to add a group shot. Here, part of the 15-person class gets instructions on what to do.
We're making progress, but the May 9-10 show dates seem awfully close.
Top | |