Farmers' Market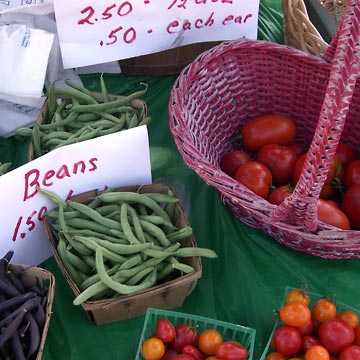 Keeping with my new-found interest in eating organic and/or locally grown food inspired by Barbara Kingsolver's Animal, Vegetable, Mineral: A Year of Food Life, yesterday I went to the Farmers' Market on West 65th St.
Sadly there were only four tents, so the selection wasn't great. I spent some time with one farmer who described how she used to feed her family from her garden and now that the children are grown and on their own she brings the extra produce to the farmers' market.
Her story sounded a lot like the lifestyle described in Kingsolver's book, so I asked if she were familiar with it. She hadn't heard of it, making me think that every farmers' market should sell the book on the spot. It's far more persuasive than anything most of us could say, and I had a strong effect on me. Before reading the book I would never have walked a couple of miles to the market and back on a Saturday morning.
Top | |