Flowers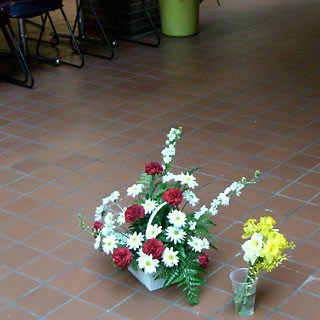 When I turned away from the vending machine, pack of mints in my hand, I noticed the bouquets of flowers on the floor under the staircase. Odd.
It took a split-second for the realization to hit me: the student who jumped to his death last week must have landed very close to here.
It seems that we've had too many memorials at too many schools for too many students in recent years. It seems almost familiar.
Our encounter with tragedy involves a 15-year old high school student enrolled at Tri-C, earning college credit under a special state program. A good student, maybe stressed due to academic demands, apparently also dealing with his father's terminal illness. So one day last week he bought random students breakfast in the cafeteria, went to the top floor of our three-story atrium and jumped. He hit the tile floor right across from the vending machines. And now there are flowers.
Top | |