Consorting with the Evil Empire
Today's goal was to get a first draft written of a proposal for my Personal Improvement Leave (PIL)—my college's version of a sabbatical. I finished at 9 pm and emailed the draft to the faculty expert on PILs for his comments. My plan to visit schools around the country to learn more about how people teach design + technology will make for a very interesting year off, if it's approved.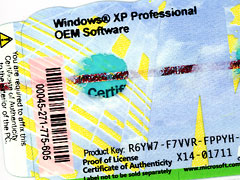 That was today.
Tomorrow's task is to install the copy of Windows XP Professional that arrived at 5 p.m. via UPS on my Intel-powered Imac. I've already installed Parallels Desktop, software that should allow me to run both Mac OSX and Windows XP simultaneously. This will be helpful in testing how this website works on both platforms, but I need XP's help with something else...
A couple of weeks ago I talked about "storymapping," the idea of telling stories based on location: neighborhoods in a city, favorite spots in a park, etc. This conversation led to another, and a few emails later I'm on a project team preparing a proposal to create a location-based visitors' guide to a Canadian national park.
Turns out that there's some pretty interesting software out there called mscape that allows you to create games, stories and guides that are triggered by your location. You install the software on a GPS-enabled device (a PDA like the HP iPaq) and you can have audio and video triggered by entering within range of a pre-programmed location. It sounds like great fun. The only catch: it runs on Windows XP. Only Windows XP.
If this works as planned—fat chance—my decision to get the iMac will look pretty darn smart. The potential to run Windows on a Mac was more important than getting a fancy new machine, although I'm not complaining about the faster response and the bigger screen.
On the other hand, installing a new operating system—even the Mac OS on a Mac—always leads to problems. Putting Windows on will open a huge can of worms, I'm sure. I'm not looking forward to it.
Top | |