New ideas, new clothes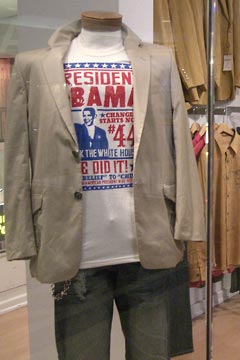 Walking through Tower City today I noticed the Obama shirt in the window of a store that specializes in styles for teens. What a welcome change from the design below, seen in March 2007.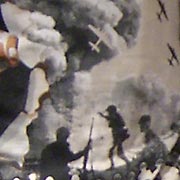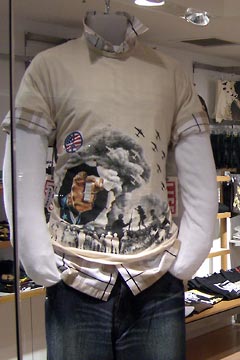 I know that clothes are a low-threat way to rebel against society, so I'm not taking any of this too seriously...
Still, it's disturbing to see bombers as a design motif, especially while the country is in the midst of an extremely unwise and unpopular war.
But it's only a shirt
I fully expect that Obama will disappoint us in many ways. He's only human and the problems he faces are overwhelming. But nearly every day I see or hear something that offers a hopeful outlook that can be directly connected to his election victory. After eight years of cynical, paranoid politics I consider this a huge improvement. I'm hoping for more substantial changes, but this new attitude alone is worth a lot in my book.
Don't cross that line!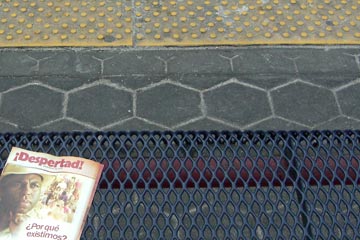 At the West 25th St. Rapid station.
Top | |