MAY 24, 2010
Special treat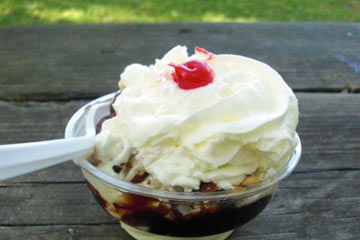 To mark my last official act of the 2010 Spring semester—reviewing high school student portfolios for the TechPrep program—I stopped at East Coast Custard on the way home.
This is the result: an Almond Joy sundae with hot fudge and whipped cream. What's not to like about chopped almonds, coconut, chocolate and vanilla frozen custard?
I threw away the chemical-laced cherry on the top, but loved it otherwise.
Top | |