JANUARY 17, 2010
Sunday Summary: Jan. 11-17
First week of the new semester: new classes, new rooms, new students. Last semester was good, so I'm feeling optimistic about this one. Since it's Spring, one class is Portfolio Preparation, always a challenge (in a good way).
Monday, Jan. 11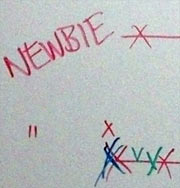 The first class for Web Publishing I. This class attracts a wider mix of students than most, from working professional designers to 20-somethings. The range of talent and experience is goes from total newbie to expert. I used a simple chart drawn on the whiteboard to learn about the students. More...
Tuesday, Jan. 12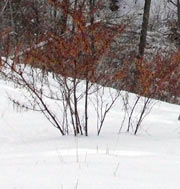 Started the day with a brisk walk in a snowy park. In the afternoon it was back to Tri-C for the first session of the Interactive Media class. The whiteboard got a workout today as we talked about what might be considered interactive media. More...
Wednesday, Jan. 13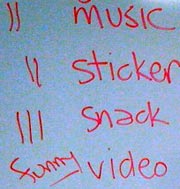 Yep, whiteboard again. In today's Media Design class I asked for ideas on what we could do to make the class a more fun, energizing environment to help generate ideas. More...
Thursday, Jan. 14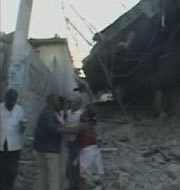 Today's news about the destruction and suffering in Haiti made it hard to think about routine aspects of my life. I listed and linked to several organizations who are working to help Haitians. More...
Friday, Jan. 15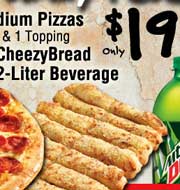 I was nearly sucked in by an email ad for a local pizza joint. It promised a dinner "feast," which turned out to be a little less than I expected. More...
Saturday, Jan. 16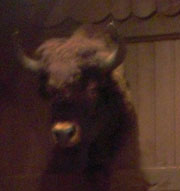 Happy Days Lodge in the Cuyahoga Valley National Park reminds me of El Tovar Hotel at the Grand Canyon. Not as fancy by a long shot, and it's a buffalo head mounted on the wall, not an elk. But you get the idea. More...
Top | |