MAY 6, 2010
Student Portfolio Show 2010

Yesterday and today we took over the Wireless Cafe at Tri-C's new Center for Creative Arts and invited professionals, family and friends to view the hard work of graduating Visual Communication & Design students from Western Campus.
For the first time we combined Interactive Media, Graphic Design and Photography students. It made for a more interesting and diverse show that attracted about 30 professionals and as many family and friends or more.
Here are a few scenes, mostly from Thursday night.
---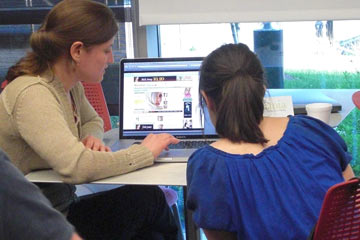 Interactive Media student Nadia Ryzhkova talks with Maya Lindemuth from Rosetta, Inc.
---
Takisha Jackson, Graphic Design student.
---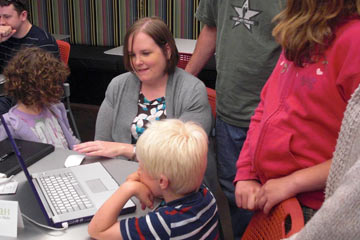 Sarah Morgenstein, lead designer for the show website, surrounded by family and friends.
---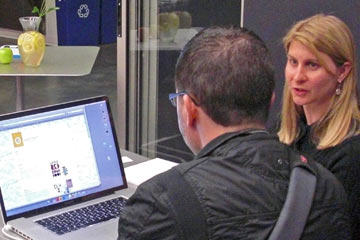 Dallas Riffle from Ashby-Dillon Advertising, with Interactive Media student Jan Omacht.
Top | |