APRIL 8, 2010
Spring blossoms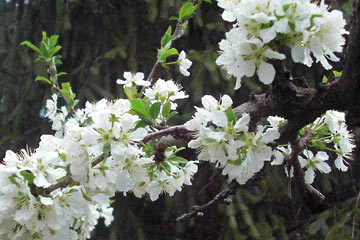 Last week's sunny and hot has become today's damp and chilly. The fruit trees don't seem to mind and are covered with blossoms.
As usual, the plum tree is first with puffs of white covering its branches.
Two years ago a late snowfall killed most of the blossoms. Fortunately today's low temperature should still be above freezing.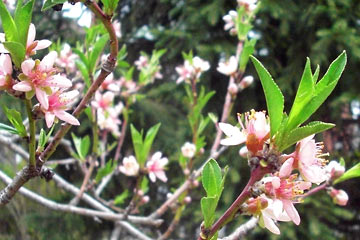 The peach tree is a few days behind, many of its pink blossoms just beginning to open.
A beautiful time of the year.
Driving down the street today I noticed that the branches arching over the streets are greening up. The dull brown and gray of winter is about to become only a memory.
Top | |