JANUARY 24, 2010
Sunday Summary
Had dinner with friends today at a popular place on Mayfield Road near Murray Hill, Trattoria Roman Garden. According to one website: A trattoria is usually family-run, and the food and service are usually more casual than in a ristoranti but also warmer and more personal. Fits the place we ate today: friendly service, reasonably priced food, not spectacular but delicious.
Here's what happened earlier in the week:
Monday, Jan. 18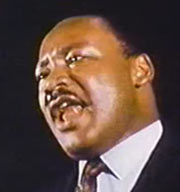 No classes today because of the MLK holiday. I thought about volunteering somewhere but didn't, and regretted it. I did spend time watching Dr. King's speeches, including his stirring words the night before he was assassinated.
More...
Tuesday, Jan. 19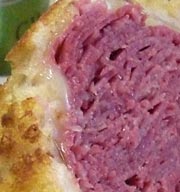 A review of yesterday's lunch at Slyman's Restaurant, the legendary Cleveland joint with the best corned beef anywhere. Or so some people think. I had a Reuben, and it was pretty darn tasty.
More...
Wednesday, Jan. 20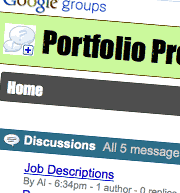 I've been using four or five other Google services, and this semester I've begun using Google Groups for most of my classes. Yes, it's convenient to be able to post class materials online, but more importantly it makes collaborative work possible for everyone. And it's free.
More...
Thursday, Jan. 21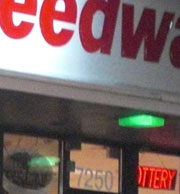 I battle a Speedway gas station pump to a draw. You might think talking with a human inside the station would help figure things out. But you'd be wrong.
More...
Friday, Jan. 22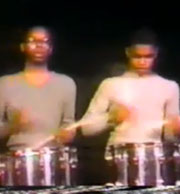 I love drummers, from the fully-staged spectacle of Stomp to the young guys on the streets of Chicago pounding on plastic pails. A couple of videos on YouTube give a brief history of fancy drumming.
More...
Saturday, Jan. 23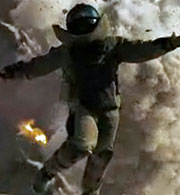 War movies aren't really my style. I usually avoid action films filled with blood and gore. The Hurt Locker is a war movie with its share of blood and gore, but it's not a typical war movie. Definitely worth a look.
More...
Top | |