FEBRUARY 19, 2010
TEDxCLE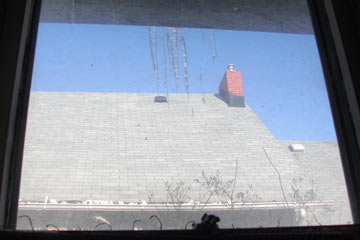 I was another gorgeous sunny day, as you can see from my office window. I was checking my Facebook page instead of doing something more productive when I noticed a comment about TEDxCLE.
Originally TED (Technology, Entertainment, Design) was a very expensive and exclusive conference that brought together thinkers and doers from the industries mentioned in the name. It's become much more.
The TED website, subtitled Ideas Worth Spreading, is a collection of videos of speakers from many TED conferences, all available free to anyone with an internet connection. I've talked about several in the past (see below) and today got an email from a student recommending another.

It was very exciting to see that next Friday there's going to be a mini-TED not far from my house, in the recently-restored Capital Theater on West 65th.
There's a modest half-day lineup of speakers for this first event, and two of them sound especially interesting: Terry Schwarz of Pop Up City! "Fixing Broken Cities" and Chris Yanc of cyancdesign "Open source technology and multi-touch exploration."
TEDxCLE is already sold out, but I requested a media pass and fortunately got one, so next week I'll be reporting on the Cleveland version of Ideas Worth Spreading. Really looking forward to it.
More from TED
Barry Schwartz TED Talks—Feb. 16, 2009
Brunch at Lucky's; TED Talks—Apr. 15, 2007
Top | |