JANUARY 9, 2010
Sunny day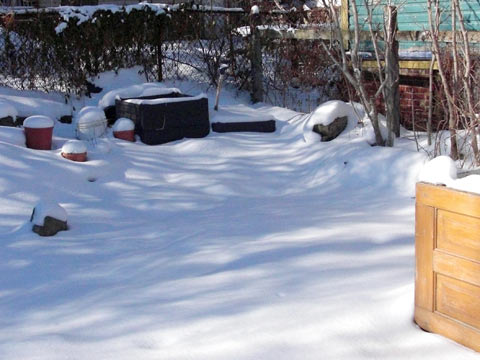 The leaves that covered the garden in November are now buried under January's snow. It's a far cry from the green of June, but beautiful in its own way.
Today's sunshine made it a glorious day to be out and about. Joanne and I somewhat reluctantly left the warm living room for a late-afternoon walk. We headed toward the lake, trying to soak up every bit of sun that remained as it got lower and lower in the western sky.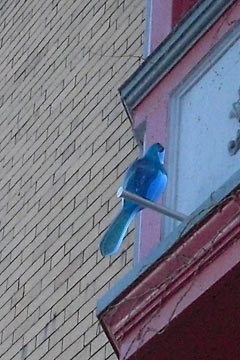 When we got to West 65th we stayed south of the railroad tracks and crossed through the Battery Park area, searching for Edgewater Hill Bluebirds. Finally at West 69th we spotted the one and only one for the day perched above the door to the old Snickers restaurant.
There are supposedly thirty-five of translucent beauties in trees and on buildings through the area, but darned if we could spot any others as we walked from West 69th to Detroit Avenue via several different side streets. Maybe another time.
Top | |