APRIL 13, 2010
Front yard in Spring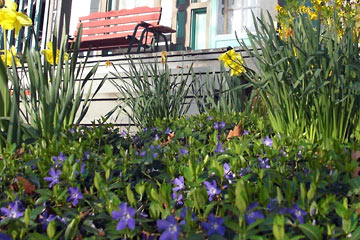 The daffodils are fading, but still bright yellow. The forsythia blossoms are slowly being replaced by green leaves, and purple myrtle flowers are sprinkled across the yard.
Spring is the best time of the year for our front yard. Unfortunately these bright, cheery colors that often draw compliments from walkers passing by will soon be just green leaves.
Still, the porch swing beckons.
Top | |