JANUARY 31, 2010
Sunday summary (Jan. 25-30)

Looking north from Edgewater Park. It was a beautiful afternoon for a walk, about 25 degrees with a brisk wind making it feel colder, fighting the sun trying to warm us. There was a large patch of open blue water today even though the lake is nearly iced over in parts. A beautiful start to a new week.
Last week was a busy one:
Monday, Jan. 25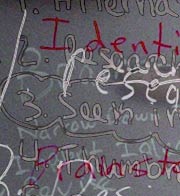 Mapping the Design process: looking at the Big Picture in Media Design class.
More...
Tuesday, Jan. 26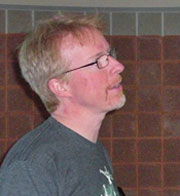 Eric Meyer, our internationally-respected hometown Web guru, spoke at Tri-C on The Future of the Web (Is Now). Seventy or more web designers, developers and students learned about HTML5 and CSS3.
More...
Wednesday, Jan. 27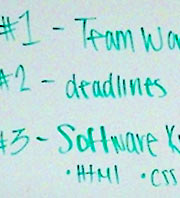 What do employers what? Students in the Portfolio Preparation class scanned dozens of job listings to figure out what employers are looking for when they hire designers.
More...
Thursday, Jan. 28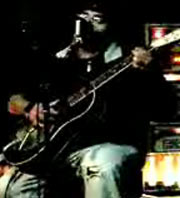 Austin "Walkin' Cane" played the blues at the Parkview Nite Club. A short video gives a hint of what the night was like.
More...
Friday, Jan. 29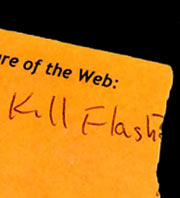 A question from the audience at Tuesday night's talk:" Will HTML Kill Flash?" Eric Meyer answers (video), and others weigh in on this controversial question. You can too.
More...
Saturday, Jan. 30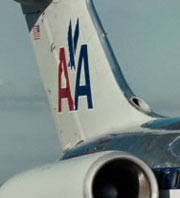 Up In The Air is an amusing movie, if you don't mind constant product placements for an airline and hotel chain. Oh, and the acting is pretty good.
More...
Top | |