MARCH 22, 2010
Film Festival (it's Spring!)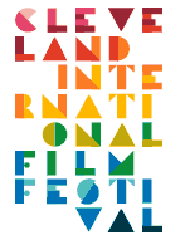 Along with the first butterfly and planting the garden, Cleveland welcomes Spring with a fantastic film festival. If you live in Cleveland, anywhere nearby, or just love films, you have to go to the Cleveland International Film Festival.
The year the CIFF runs from March 18-28, and during this time you can see about 150 films from around the world, talk with directors, and hang out with a whole bunch of friendly film-lovers. The Festival is not just a lot of movies, it's an event in itself.
A lot of people take a one or two-week vacation during the CIFF and basically live in Tower City Cinemas for eleven days. You can start at 9 and watch movies until midnight or later, meaning that if you have the stamina you can see 40, 50, maybe as many as 80 films, if you count short subjects.
I'm not in that category myself, but here's what I've seen so far:
9000 Needles
A warm and hopeful documentary about a young father who has a stroke and makes an amazing recovery thanks to Chinese medicine and a family who won't let him fail. Small-town Kentucky good ol' boy goes to China for state-of-the-art acupuncture treatments, comes back a changed man in more ways than one. Excellent.
Bomber
Another loving family...sort of. Mom and Dad take their dream trip to Germany. Son waves goodbye, but that's only the beginning. A holiday becomes a road trip from hell, then gets even worse. But all's well that ends well, I guess. Quirky, good but not great.
Journey From Zanskar
If you think walking the kids to the bus stop in a Cleveland winter is tough, this film about a couple of Buddhist monks who walk more than a hundred miles to take a group of young kids to the nearest school will change your viewpoint completely. Several points in the journey were literally life or death situations, including one night when had the chartered bus broken down, everyone on board would have frozen to death. Why they made the trip and how it ended makes for an incredible story. Excellent.
I hope to see at least 3-4 more films before the Festival ends on Sunday. Hope to see you downtown!
Top | |