DECEMBER 26, 2009 More below: Avatar
Down the tracks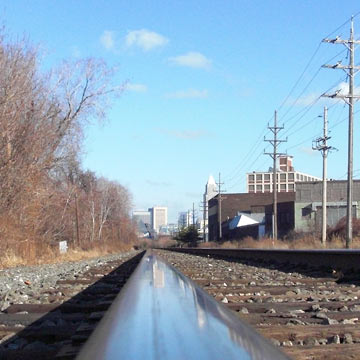 The day after Christmas started out gray but by early afternoon was sparkling blue and sunny. Made my run at Edgewater very enjoyable—it was in the upper 30s and breezy but the sun was warm.
I varied my routine a bit, parking on West 65th, running the usual five laps around the park, then back up the hill for a final bit of aerobic workout. This photo was taken looking east along the tracks on the bluff above the park.
A different world
A little later we went to see Avatar with Xavier and all agreed it was pretty cool. In a Hollywood mega-blockbuster sci-fi action adventure sort of way.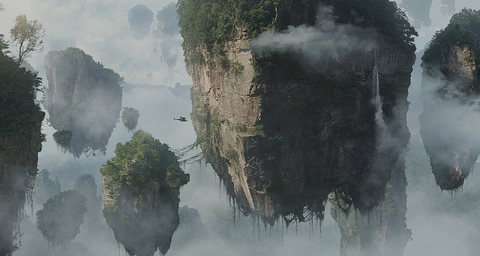 Even if that sort of film isn't your cup of tea, the gorgeous settings and awesome special effects in this one are worth the price of admission, and the acting is surprisingly good.
3D enhances the action without being cartoonish, although the price you pay is somewhat grayed-out color.
I might see the film again in 2D just to get the true colors of the world of Pandora. Oh, and yes, you must see this on as big a screen as possible.
Top | |