DECEMBER 2, 2009
New way to pay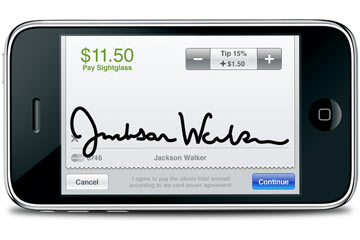 That credit card reader at the store where you swipe your card, then sign with the special stylus? That's sooo old school. A new technology from a company called Square uses your smartphone as a card reader instead. You sign on the screen of your phone.
That paper receipt? Gone too. Replaced by a text or email receipt that you can view on your phone.
Jack Dorsey, founder of Twitter, is the brains behind Square. The software is currently available only for Apple iPhone and iPod Touch. It will eventually work with Blackberries, Android phones and others. I suspect we'll be seeing a lot of Square very soon.
Top | |