Important tasks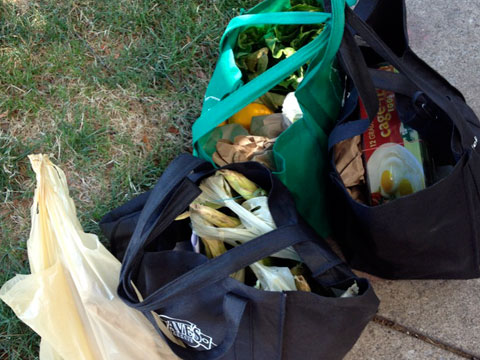 There were lots of things to do, like unpacking, doing laundry, checking the garden, but two were critical: food shopping and birthday party.
I'd cleaned out the fridge before leaving last week, so we needed all the staples from the West Side Market: veggies, bread, cheese, fruit, maybe a little meat.
By the time I got most of what was on my list I'd spent all my cash and filled four bags.
The ten-minute walk home wasn't fun. Bad planning: the watermelon and dozen ears of corn were both bulky and heavy. It was a good thing that I ran out of money or I might never have made it home.
As it was, I stopped every few blocks to shift things from side to side and to rest my arms.
---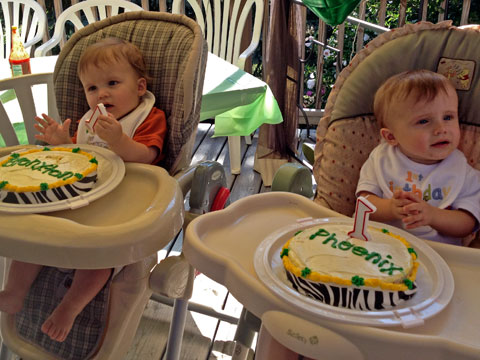 And of course what could be cuter than twin grandsons on their first birthday?
We spent the afternoon hanging out with the family and many friends celebrating the little guys' big day.
Top of page |