Geeks, designers and techies from around the world gather in Austin, TX at South by Southwest (SXSW) Interactive to learn, shmooze, and party with their peers. I was one of 30,000 who attended this year.
SXSW, Day 1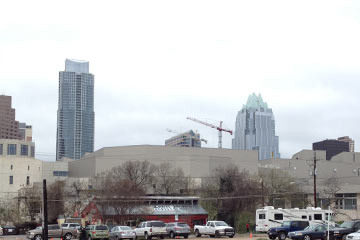 It was a short, pleasant walk from where I was staying to the Austin Convention Center (the grey behemoth ahead). I'd been expecting better weather, though.
Kind of chilly at this point,It got worse in the hours to come.
---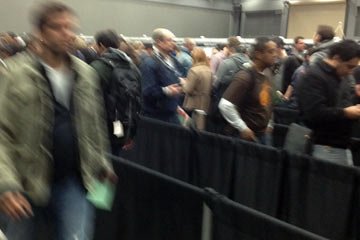 The first sign that this was not your typical conference was the amusement-park style maze to get to the badge pickup area.
There were at least 10 stations processing people at a time, so it wasn't lack of preparation on the part of the conference organizers. It was sheer numbers of people.
For once in my life I beat the rush by getting there early, about 10 a.m. on the first day. I heard stories later of people who waited in line for hours.
---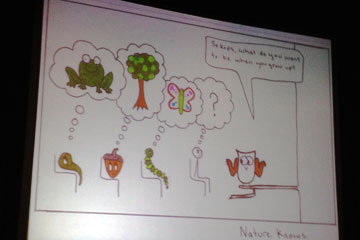 Not every session was a techy geek-fest. Here we pondered the human dilemma: most young critters don't have to think about what they'll be when they grow up. We do.
---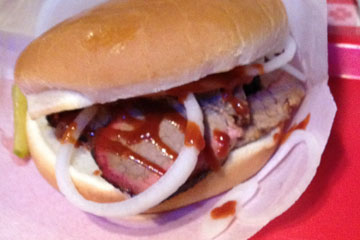 Possibly not the best choice at 9 pm, still I decided to sample the beef brisket sandwich from Iron Works BBQ next door to the convention center.
It smelled great inside, and the meat was tender, but nothing to rave about. I probably should have sampled the spicy sauce, since the non-spicy was kind of blah.
The tiny side dish of potato salad was underwhelming in both quantity and quality.
Top of page |