Community input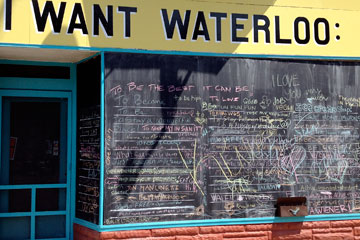 After a delicious brunch at the Beachland Ballroom, we took a walk down Waterloo Road. Not far away, amidst the used record stores we found this storefront asking a question.
The idea of creating a low-tech opportunity for people to give input by asking a big question is modeled on an art project I've seen (and talked about on this website) but can't find again.
I love the concept: inexpensive, direct, and open-ended. Unfortunately not everyone stayed with the spirit of the question. More than a few decided to show off their ignorance. But that happens anytime you open things to the public. You'll find inappropriate comments everywhere from the Internet to an art gallery.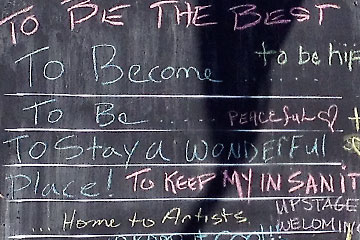 Some of the more thoughtful replies:
Top of page |