Heading north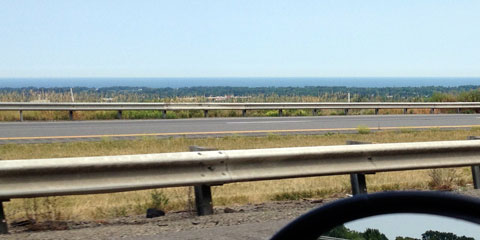 Driving east through Pennsylvania I love looking out the window to see Lake Erie on the horizon.
At this moment in my mind I was saying "That's my lake!"
For some reason I felt incredibly possessive of that familiar body of water even though I was in another state.
---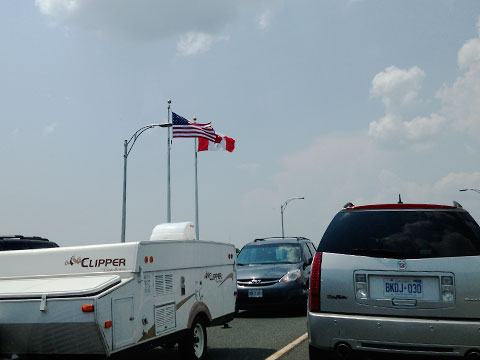 Stuck in a long line of cars at the midpoint of the bridge from Buffalo NY, USA, to Ontario, Canada.
The times posted on electronic billboards said the crossing times were 30-60 minutes. Some strategic lane-changing on my part kept my time under an hour.
Lesson learned: avoid crossing here on the return trip.
Top of page |