Market & more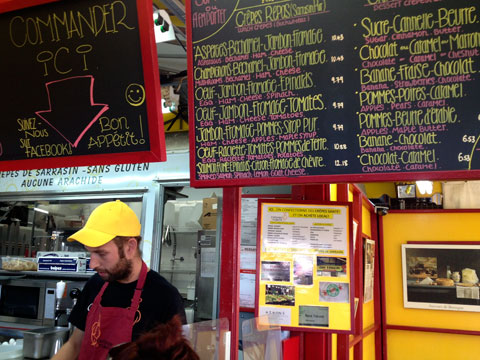 Anne recommended that we take a short subway ride to the Jean Talon public market, where we'd find a nice little creperie for breakfast.
The market is a one block square collection of vendors selling fruit, vegetables, flowers and more, similar to Cleveland's West Side Market.
---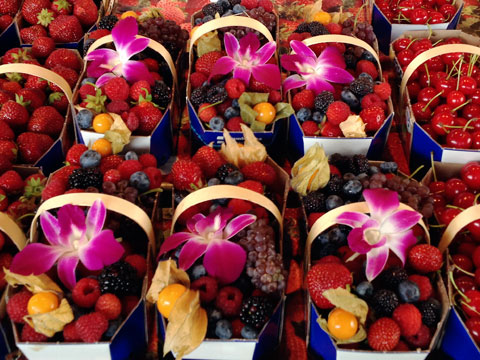 We enjoyed our crepes, but I have to say I was more impressed by the beautiful way many merchants displayed their wares.
Here the baskets of mixed berries are adorned with a flower, making each a small work of art.
---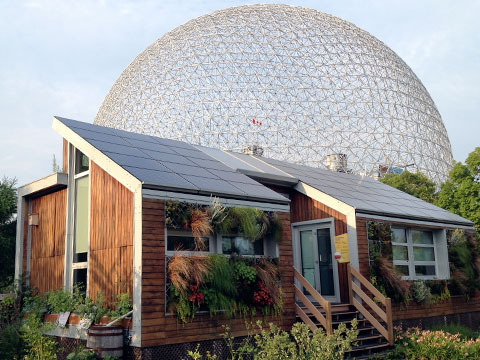 In the afternoon we got back on the subway for a quick visit to Jean-Drapeau Park.
In addition to beaches, public art, an amusement park and a casino, on park grounds is the geodesic dome designed by Buckminster Fuller as the American Pavilion at Expo 67. Now it houses an environmental museum.
Nearby is the small Ecoological House, described as "a self-sufficient, intelligent and ecological solar-powered house that respects North American standards of comfort."
Top of page |