The road home
We left Kingston and backtracked a bit so that we could cross the border at Hill Island and connect to I-81 South. This was not only a much shorter border crossing line than Buffalo, but gave us a last view of the scenic Thousand Island area. We probably should have stayed there to enjoy it for another day since our plans to find a place at Lake Chautauqua, NY didn't work out.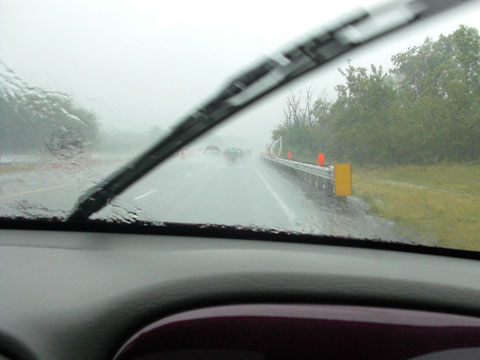 But we didn't. We started and ended the nine-hour drive in sunshine, but got pretty wet in the middle.
For what seemed like forever (but was actually less than an hour) we drove through a deluge in NY state.
At their fastest speed the windshield wipers were losing the battle against sheets of water pouring down.
When this picture was taken we were probably going about 50 mph, struggling to see what was ahead.
---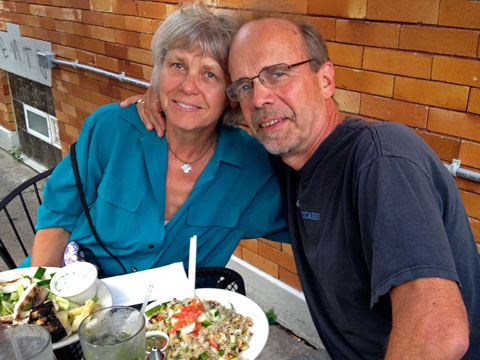 Tired but happy to be home, with no food in the fridge, we walked to Johnny Mango for supper. And Mojitos.
Top of page |