Classic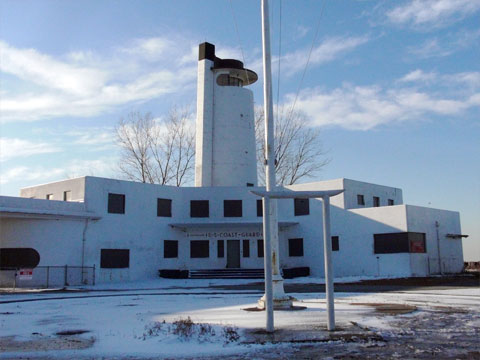 The main entrance to the abandoned Coast Guard station on Whiskey Island is still impressive.
While far from the way it looked in the 40s & 50s, recent repairs have at least stopped its decline.
Photos from 2009 show how badly the roof had deteriorated.
It's painful to watch this wonderful example of streamlined Art Moderne style architecture just cling to life rather than visiting it restored as a park visitor center, museum or other public amenity.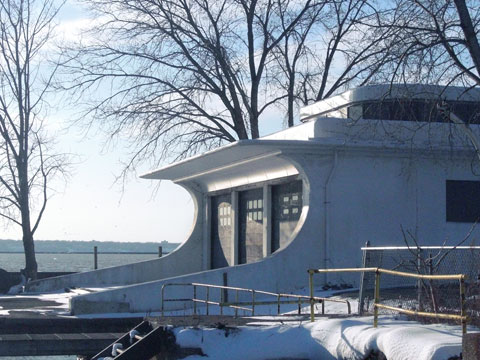 The boat house is the most flamboyant, curvy part of the complex, befitting its purpose of housing the craft that would do the work of the Coast Guard.
Top of page |