Rite of passage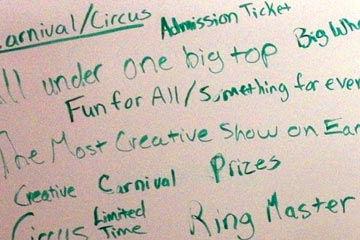 Every Spring semester for the past 8 years or so, my students and I have shared a rite of passage via the Portfolio Preparation class.
Each year we plan and present a show of their work early in May, to which we invite professionals, friends and family. The show has grown in size and scope nearly every year.
Best case scenario, students get job offers during or after the show. Worst case, the turnout is low but we learn a lot anyway.
It's a fairly big and complicated operation, far more demanding than the typical student class project. For them (and for me) it's probably the most stressful class of the year.
We're on the way again for 2012. Haven't yet picked the show theme, although Carnival/Circus has gotten a lot of interest. Stay tuned for more details.
Top of page |