Geeks, designers and techies from around the world gather in Austin, TX at South by Southwest (SXSW) Interactive to learn, shmooze, and party with their peers. I was one of 30,000 who attended this year.
SXSW, Day 4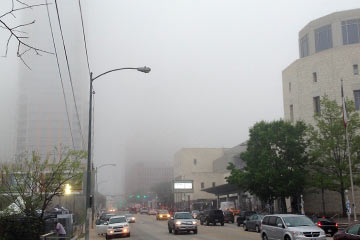 Yet another foggy morning in Austin. Not as cold as other days, though.
---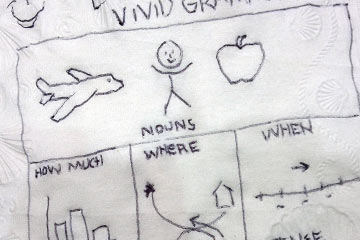 This session on visual thinking was a good one. We were given napkins on the way into the auditorium so we could literally make "back of napkin" sketches.
Here are my notes as author Dan Roam (The Back of the Napkin: Solving Problems and Selling Ideas with Pictures
) explained visual grammar.
---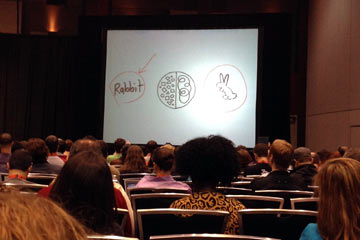 From the same session, an illustration of how the different parts of the brain process information differently.
---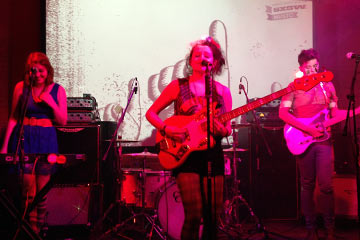 The day ended with a party thrown by the Northern Ireland interactive industry. Irish performers provided the entertainment.
Riverdance this wasn't. Thankfully.
Top of page |