Leaving Austin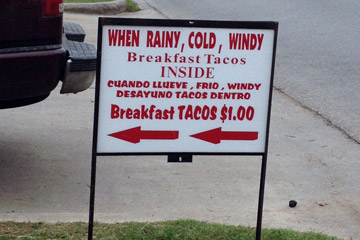 On my last day in town I went back to Los Huaraches for breakfast. I hadn't noticed this sign outside earlier. It was all too appropriate.
---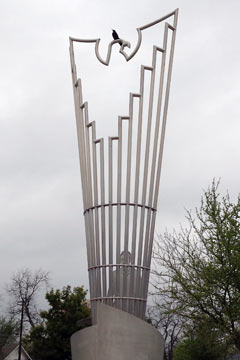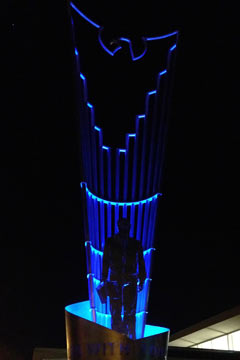 Every day I walked past this sculpture in front of the Terrazas Branch of the Austin Public Library on Cesar Chavez St.
It's striking by day, even more so at night.
The Cesar Chavez memorial was created by Connie Arismendi and Laura Garanzuay.

Watch video about memorial.
---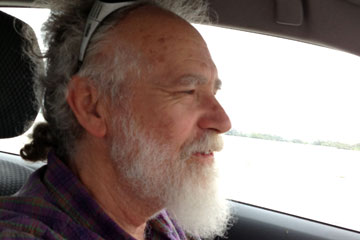 My friendly, super-helpful host, Richard, as he drove me to the airport.
---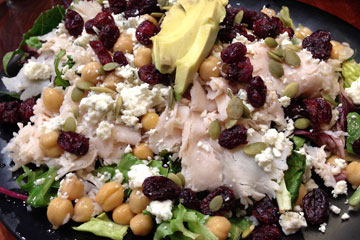 Quite possibly the healthiest meal I had since leaving home was this chopped salad at the Houston Airport.
Top of page |