Hostel in the 'hood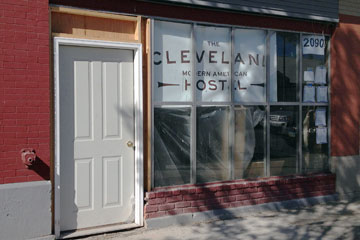 Finally we'll have a hostel in Cleveland, and it's right in my neighborhood.
Just south of Lorain Avenue on West 25th, part of a furniture store is being renovated into a hostel for students and visitors to Cleveland.
As someone who has enjoyed (mostly) staying in hostels in many European countries I'm thrilled that we'll soon be offering this no-frills, low-cost alternative lodging to folks coming to our town.
To show just how new this concept is to Cleveland, when I googled "Cleveland hostel" the search results gave me Cleveland hotels, not at all the same thing.
Top of page |