Monday morning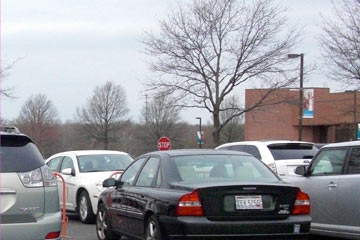 It felt strange walking from the "C" parking lot to my office this morning. Today was my last regular Monday morning, going-to-class day as a fulltime professor at Tri-C.
Even if I come back sometime, it will be different. I'll be an adjunct, one of the hired guns who comes in to teach a class or two, not one of the regulars with an office and an ongoing presence in the life of the campus.
I'm a more than a little sad to see this phase of my life ending. Change can be bittersweet.
I'm looking forward to doing other things as a retired Assistant Professor, Visual Communication & Design / Interactive Media. There's lots of stuff I want to do. But part of me will always miss my tiny office on the 2nd floor of the "C" building.
Routine
I've enjoyed being a part of the routine for Tri-C's VC&D students. Our annoying, frustrating, challenging students. Our hard-working, inspiring, triumphant students who succeed despite many more obstacles than I had as an undergrad at the University of Dayton. I love both groups, for different reasons.
I've had to stop a couple of times to wipe away tears as I write this. That's how hard change can be.
As frustrated as I get with students who just can't be bothered to do their work, I'm equally in awe of those who juggle jobs, families, and crises of all kinds to produce work that equals what's done in far more prestigious schools.
It's been a good 14 years. I'm happy to move on. I'm sad to leave.
Top of page |