Ideas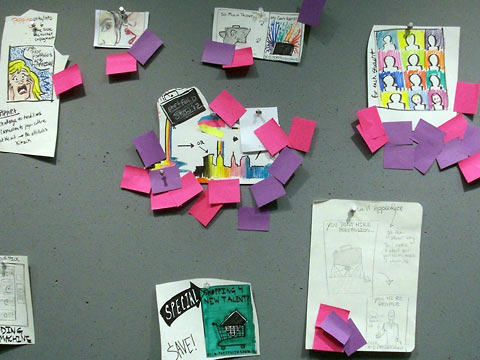 From this colorful mix of sketches and Post-Its will emerge the visual theme for this year's Visual Communication & Design Student Portfolio Show.
After talking with students from the Photo program, who will also take part in the show, we narrowed the field from about 20 ideas to the handful you see here.
Each student had 2 Post-it votes, and this is the result. A couple of clear favorites, and a couple of dark horse candidates. Over the weekend students will work on another round of sketches based on these ideas, and hopefully we'll be able to pick a winner.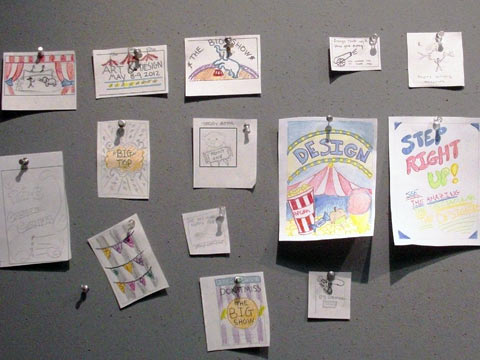 Last week's favorite idea, a circus theme, got little support once we looked at all the ideas together.
Students were concerned that this approach wouldn't put our work in the best context. Too frivolous.
Top of page |